I heard it on the news today
This year there will be no summer
And it's the first time in decades
This year there will be no summer
But from what I hear it will be wonderful summer with Obsidian Kingdom to keep the sun shining, or at the very least, keep me warm and fuzzy inside should the apocalypse occur.
This is a highly anticipated release from one of my favourite bands. Mantiis was and is one of those albums I return to ever so often.
With A Year With No Summer released yesterday (March 11), I've not yet heard the album more than 2 times in its entirety, but without saying too much it will probably land a spot on my top albums of 2016 list.
Obsidian Kingdoms mix of experimental alternative rock, electronics and extreme metal topped with a somber vocal creates something that is both light/dark and easy/demanding at the same time. And I love it!
The title track sets of with a chill, it is moody: low-key and fiercy, warm and depressing, comforting and angsty.
It kicks off this album with a good feeling of what is to come.
The ambient and futuristic '10th April' with spoken words by Kristoffer Rygg (Ulver) sets a more dark and foreboding tone before the fast paced, rough and grinding machinery of 'Darkness' takes the album to another direction and satisfies my bass-fetishism.
"The Kardinsky Group" features Attila Csihar (Mayhem) on guest vocals/whispers and rolls in from the horizon like a dark thunder cloud only to break up and at best reveal a grey rainy day; dark and moody. The lengthy ending is wonderful chaotic where screeching guitars merge together with the electronics and the brilliant drumming, which can be found throughout the entire album.
The polar explorer "The Polyarnik"  lets us discover a new landscape: a vast and frozen post-apocalyptic scenery. The electronic ambiance lays the foundation and mood for the next chapter, which is the beautiful 'Black Swan'. And before you know it the final track of the album fades in. 'Absent/Away' goes from one momentum to another and leaves you wanting more. At the 5:30 mark I just want to lift with the track and go to the musical landscape they have created. Escape and feel alive!
7 tracks is not enough! It feels like a teaser for future releases, releases I hope will come as soon as possible!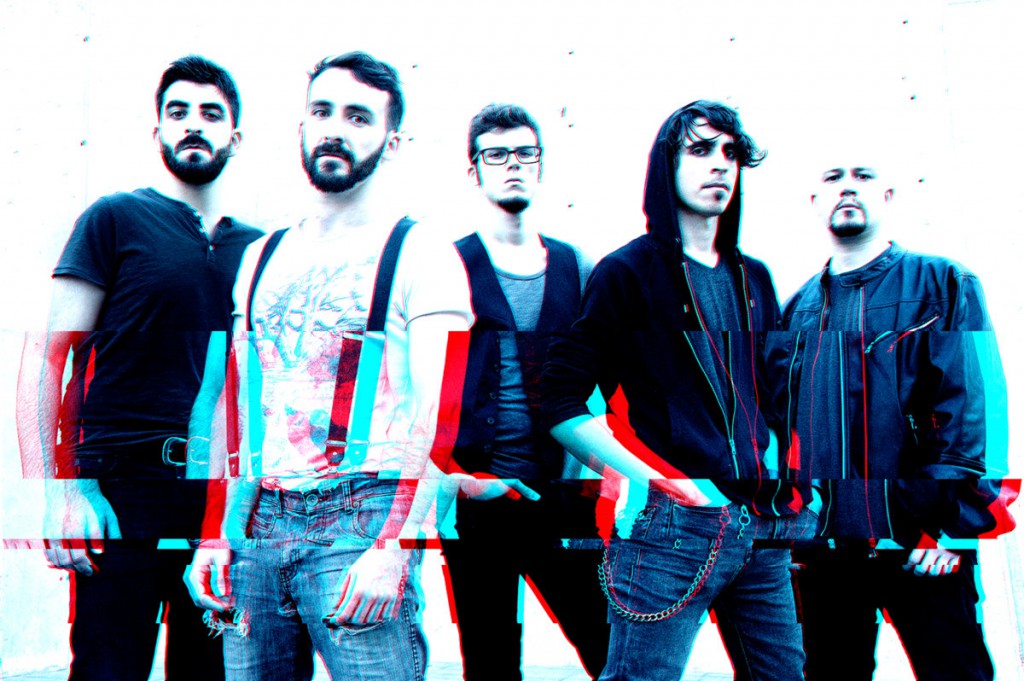 A spiked cocktail of city spleen, conspiranoia and personal trauma; blue like the stagnant water in the pool of a marooned holiday resort and heavy like the silence after the next radiant apocalypse.
Let the apocalypse come if it sounds so good!
More Obsidian Kingdom here:
Bandcamp: https://obsidiankingdom.bandcamp.com
Website: http://obsidiankingdom.com/
Facebook: https://www.facebook.com/obsidiankingdom
Twitter: https://twitter.com/obsidiankingdom
Instagram: https://www.instagram.com/obsidiankingdom/
YouTube: https://www.youtube.com/user/ObsidianKingdomVideo