Shadecrown has just released their debut album Agonia  through Inverse Records. They play delightful Finnish melodic death metal with hints of thrash.
As winter is approaching, at least up here in the north, the days are getting shorter and the temperature is falling below zero, this means you need some good music to keep you company inside.
Agonia has everything you could desire: guttural growls, dashes of clean singing, energising powerful riffs with melodic calm passages, gentle keys, engaging melodies that will get your head nodding and blood pumping, topped with an aura of everlasting sadness/anger. You could argue it has been done before, and yes it's not revolutionizing, but I like it for what it is: easy comfortable listening material for long evenings in front of the fireplace.
Some of the highlights for me was the opener "Eremophobia" which opens with an acoustic guitar and everything you could possibly desire from this genre,  "Led Astray" with its tempo changes and nice clean singing and finally "Silent Hours" which might be my favourite on this album, with its galloping pace, a great composition and uplifting melody.
Over all Shadecrown's Agonia is a recommended listen!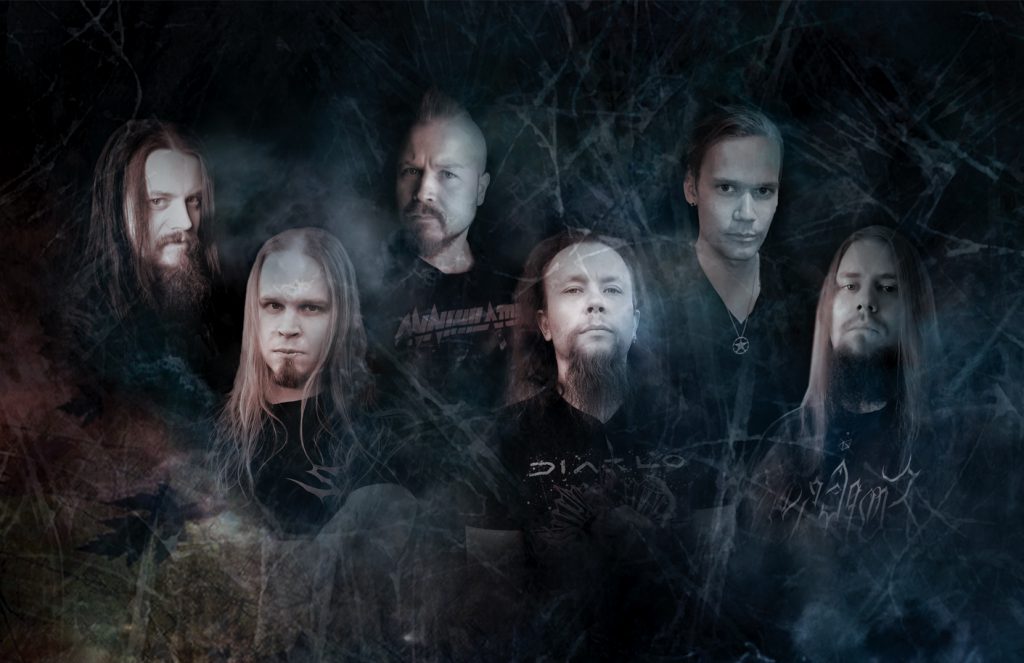 Track list:
1. Eremophobia
2. Led Astray
3. Ghostlike Existence

4. Far Off Innocence
5. Walk Through Hell
6. Longing For Sleep

7. The Ruins Of Me
8. Tear-Stained Heart
9. Silent Hours

10. Drown
Discography:
Shadecrown (Demo) 2013

Chained (EP) 2013

Agonia (Full-length) 2016

More Shadecrown Here:
www.facebook.com/shadecrownband
www.twitter.com/Shadecrownband
www.shadecrown.bandcamp.com