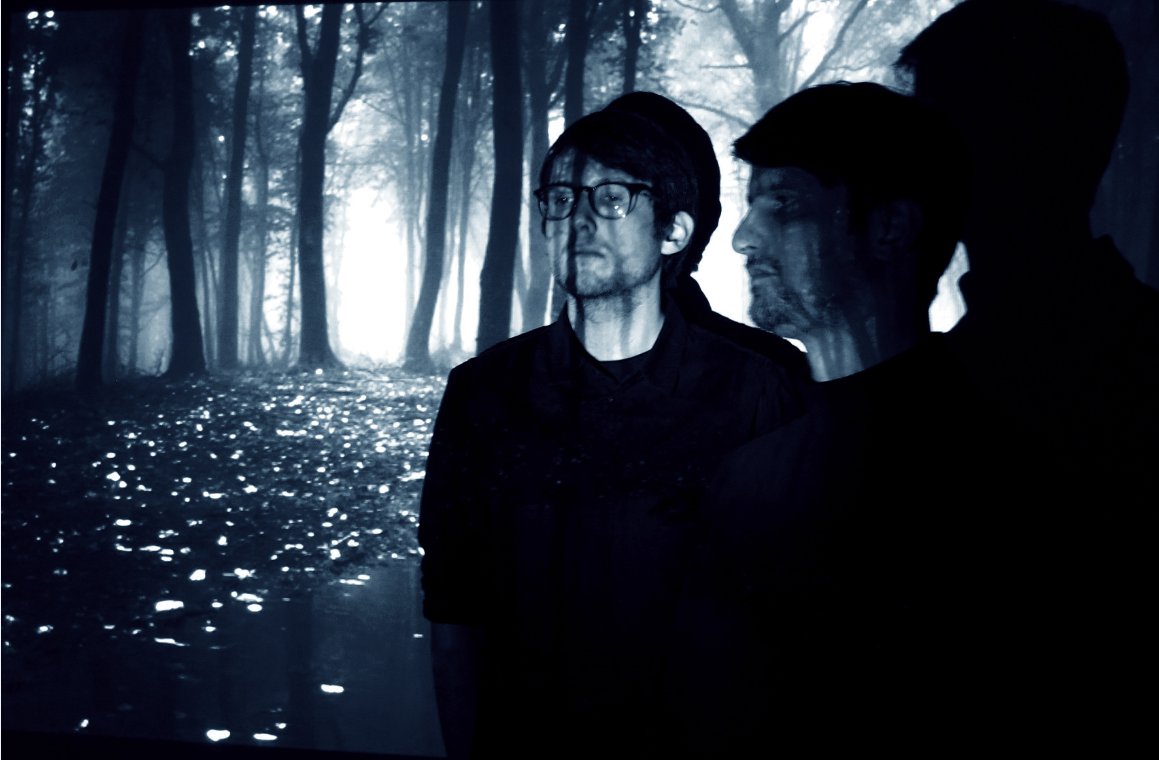 I'm happy that Matt from Sunwølf contacted me and asked me to give them a listen as they are something out of the ordinary!
'Beholden To Nothing And No One' is a diverse double album. Where disc one holds some great atmospheric, drone, stoner, post-rock and doom-ish tracks and disc two holds absolutely wonderful ambient drone/shoe-gaze compositions that will mesmerise you.
The opening track 'In the Darkened River I Found the Silence Loom' gives me the chills every time I listen to it. The delicate vocal of Tiffany Ström (from Myyths and Fvnerals) accompanied by Alex Hannan (Band of Hope Union) on violin, elevates the song to a dreamlike realm where time stops and I feel the urge to lay down, close my eyes and drift off.
Following the great opener, the melancholic 'The Widows Oil' starts its dragging dark beauty, wrapped in a tense depressed feeling. After this delicate ethereal start of the album, the journey continues into bleak, nihilistic, post-apocalyptic compositions. We're now faced with a rawer, more slow-grinding drone/doom/sludge/stoner pace, each track standing on their own firm ground, skilfully put together by this duo from Leeds. Matt and Dominic have created a stunning double album with the help of some talented guest vocalists and musicians.
The tracks 'Vultures Crown' and 'The Wake Of Leviathan' offers gritty, screeching, noisy guitars, a raw vocal delivered by Ben Corkhill (the abominable cave goblin from Bongcauldron), pounding drums and a bass thick as mud.
Venturing forth the sound changes again. Steadily 'Thrown Into A Nameless Time' moves forward with heavy legs and a sore back, until it explodes in an outburst of anger. Nicely supported by Phillip Flock's (Aleph Null) vocal chords.
The full scale of the instrumental track 'Totem' first hit me while I was battling my own personal, and very much uneven, war against the dandelions in my lawn. Suddenly I noticed the track and had to stop what I was doing to check which track I was listening to. The track suddenly unfolded its core to me there and then! Majestic in it's simplicity!
The title track 'Beholden To Nothing And No One' is as beautiful as it is drained from all kinds of warmth. Desolate, vast, barren, ethereal, emotional and chilling. 'Heathens Rest' continues on the same path – slowly dragging itself forward to close off this nihilistic journey in a pace that makes you feel like life itself has been drained from your body and death slowly lulls you into its eternal sleep. It's calm, bleak and beautiful. And I actually don't mind the saxophone in the end of the track, even though that is an instrument I have a very low tolerance for. The more I've listened to the track these couple of days/weeks the more I find that the saxophone suits the track quite well. Guest performers on this track are Tiffany Ström on vocals and Sarah Tyler on Saxophone.
Disc two takes you on a ambient drone ride, that will take you places far away, deep within your own imagination. 'Twelve Sunne' starts out by levitating you to a floating state only held somewhat bound to the ground by the spoken words.
'Come, O spirit, Dwell Among Us' goes post-apocalyptic with mechanical fireflies, winds howling through old abandoned industrial buildings and a world without any human life. It is a somewhat uneasy track to digest as it has an unsettling feeling surrounding it.
'Ithaca', though following in the same melancholic state, does hold some kind of warmth, much due to the sound of the guitar and the sleepy jazzy feel the trumpet, played by John Scully, gives this and the following track 'Symptoms Of Death'. I have to say that I have grown quite fond of 'Symptoms of Death' and it is actually a bit of a surprise to myself, as I'm not a keen jazz enthusiast and there is, yet again, a saxophone involved. I might have to re-evaluate this instrument and accept that in smaller portions I can endure and enjoy it.
I've come across many tracks in my life I wished were longer and Sunwølf manages to get such a track on Beholden To Nothing And No One. 'Lotus Island' being 5 minutes long, could have been longer, but sadly isn't. It is a droning spiritual voyage to sunny snow clad mountains where the vibrating, humming calm of the instruments and Dominic Deane's chanting vocal automatically engulfs you and slows time down.
When the last notes of the melancholic last track 'Of Darknesse' dies out I'm left with silence and a feeling that I've been on a great trip to far away corners of a musical landscape, which is both beautifully ethereal and unsettling hard and raw.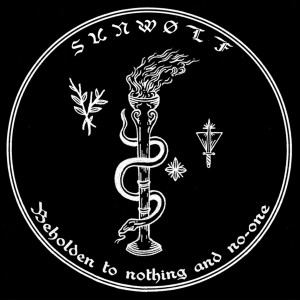 Beholden to Nothing and No One will be released the 30th of June 2014.

More Sunwølf here:
https://www.facebook.com/sunwolfuk
https://twitter.com/sunwolfuk
http://sunwolfuk.bandcamp.com/