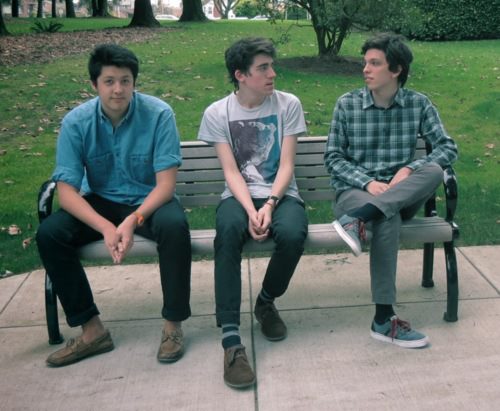 I discovered this young psychedelic stoner trio from Tacoma, Washington, some time ago, by a fluke, on Bandcamp. There they offer their self-titled EP free of charge. I must say that Sun Eater offers you a quality recording, really well played psychedelic stoner rock and it is well worth a download!
The EP was released in April 2012 and includes 3 songs, where the opening track 'Sun Eater' set the tone and pace for the rest of the EP. A clear bass line starts out in a slow steady pace that instantly get you into a relaxed state. The buildup of the song is really well executed. The opening track – 'Sun Eater' – is also the only track with words, with some 'singing' in the end, well screamed words might be the correct description for it, sadly I only hear some of the words clearly, so I can't really tell you what it is about.
I like the EP very much and it has been played many times in my home since I stumbled upon it on Bandcamp. The closing track has a more fuzzy jazzy feeling but it doesn't divert from the general feeling of the EP, which is slow and calming. I don't know why, but I get some Black Sabbath and Hendrix vibes when I listen to this.
Sun Eater is: Kirby Lochner – Guitar, Ben Block – Bass/Vocals, Daniel Salas – Drums
New Live Recording
Now they have posted a live recording from their studio performance on KUPS 90.1 FM on September 1, 2012 on Soundcloud, which also can be downloaded free of charge.
The set also includes a previously unreleased song: Pavo/Indus.
From what I've read on their Facebook-page the set was also filmed, so footage of that might also be available soon.
[soundcloud url="http://api.soundcloud.com/playlists/2566197″ params="auto_play=false&show_artwork=true&color=ff6633″ width="100%" height="450″ iframe="true" /]
More Sun Eater here:
Facebook: https://www.facebook.com/suneatertacoma
Bandcamp: http://suneatertacoma.bandcamp.com/
Soundcloud: http://soundcloud.com/suneatertacoma/