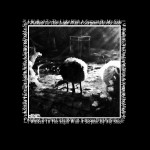 From the very first tentative sounds emerging from an undefined time and space I find myself sucked into a calm state where I feel it necessary to concentrate solely on the sounds and let myself be transported to faraway dimensions in the dark corners of my mind. As each track flows seamlessly into each other in the most natural way, the concentration is never broken. Meditative dark ambient at its absolutely best. The tracks flow so delicately into each other that I had to go back several times to check what track I was listening to while writing this review. When the compositions are so pleasant to listen to I'm not going to complaining about multiple listen-throughs however.
The compositions creates a sort of cosmic ocean where the sub currents gently and meditatively makes slow moving waves. The music is highly suggestive and I'm sure you will enter a highly personal universe and come out with the sensation that you have been to the edge of the cosmos, filled with slowly pulsating dimmed stars, or to the deepest part of the ocean where echoes of long distance calls from gigantic sea creatures emerges from the depths, or an abandoned industrialized world where rusty remnants of human vessels are making eerie sounds in the wind.
The album reels you in with the powerful, in all its simplicity "Frail Lands Of Bleak Exposure". I got this claustrophobic image of lying in a coffin awaiting my own funeral where nobody attended, with the church bells hauntingly ringing and a church organ diffusely welcoming you. The album is full of these mind-travels and another track that evoked interesting pictures in my head was "Existing Through Fragile Hopes". It has a mechanical/industrial feeling where distorted voices echoing from speakers in an abandoned transit area mixed with ghostly sounds of a time that belong to the past. The drums seems to emerge from an old memory just beneath the ambiance. But my favourite track of the album is "Fading Through To Obscurity" which has an extraterrestrial pulsation and dark atmosphere blended with hauntingly light sounds emerging from the depths which grows slightly in intensity as the track progresses. It is cinematic and eerie.
It might seem easy to throw together some sounds that loops endlessly, but I am really amazed when I hear good dark ambient, shoegaze and drone, that with a few sounds, manages to evoke individual feelings and personal pictures in the head. Each individual sound, carefully picked and arranged so that these minimalistic creations get a life of their own and with few progressions pushes the track forward. I have not once thought the tracks didn't go anywhere, Joe Parkes has managed to balance the tracks just perfectly.
I feel privileged to have been invited into Pale World/Joe Parkes musical universe and been able to explore the many dark corners of I Walked To the Light With a Serpent By My Side. Darkness with glimpses of light, claustrophobic solitude, an uncomfortable calm. A hauntingly beautiful atmosphere. 
Take your time with this album and you will experience a hauntingly beautiful atmosphere!
Tracklisting:
Frail Lands Of Bleak Exposure
Fading Through To Obscurity
Mechanized to Believe
Pursuing Light
Existing Through Fragile Hopes
This Serpent
By My Side
Deliver Me From The Light
Into The Vague
* * *
The press release: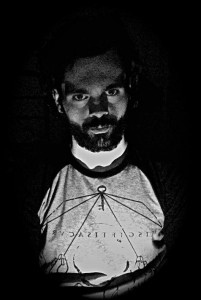 I Walked To The Light With A Serpent By My Side
Release Date: 03 FEBRUARY 2015
Format: Digital / CD
Label: Ark Noise
'I Walked To The Light With A Serpent By My Side' is the 2nd record from solo sound artist Pale World AKA Joe Parkes.
PW treads the line between dark ambient, industrial, drone, noise and does so with ease and vigour.
'I Walked To The Light With A Serpent By My Side' makes for a claustrophobic and intense listening experience. Some of this can be attributed to the lo-fi, black-metal-like production used.
This record has a unique depth and warmth…it takes the listener on a journey of despair and insomnia; yet there is resolve and hope to be found also. It's a record that will have you coming back for repeat listens time and time again.
For Fans of: Jesu, Have A Nice Life, Tim Hecker and Nadja.
More Pale World here:
Bandcamp: paleworld.bandcamp.com
Twitter: twitter.com/paleworlduk
Facebook: www.facebook.com/pages/Pale-World/